CBSE will now conduct mid-term and end-term exams instead of a single exam at the end of the year and reduced the syllabus by 30%.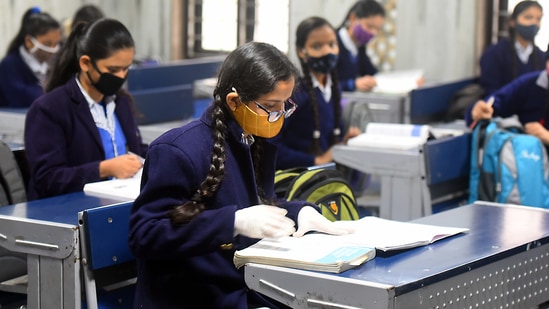 The bifurcation of the academic year became a priority. For the second year in a row, the Board failed to continue with the existing final evaluation system and, unlike last year, had to cancel all the exams for both class 10 and 12. The computation of the result, this year, is highly unprecedented as 10, 11, and 12 class performances are being taken into consideration.

Exam Pattern and Schedule
Term I exams will be held in November-December 2021, and Term II will be held in March-April 2022.

"The exams will have Multiple Choice Questions (MCQ) including case-based MCQs and MCQs on the assertion-reasoning type. The duration of test will be 90 minutes and it will cover only the rationalised syllabus of the first term. The question papers will be sent by the CBSE to schools along with the marking scheme," Joseph Emmanuel, Academic Director of CBSE, stated.

"This examination would be held around March-April 2022 at the examination centres fixed by the Board. The paper will be of two hours duration and have questions of different formats (case-based/ situation based, open ended- short answer/ long answer type). In case the situation is not conducive for normal descriptive examination a 90-minute MCQ-based exam will be conducted at the end of the second term also," Mr. Emmanuel said

"In case the situation of the pandemic forces complete closure of schools during November-December 2021, but second term exams are held at schools or centres, the Term I MCQ based examination would be done by students online or offline from home but their weightage will be reduced in the final score," he added.

CBSE has cushioned itself with a four-fold plan this year, the four scenarios being: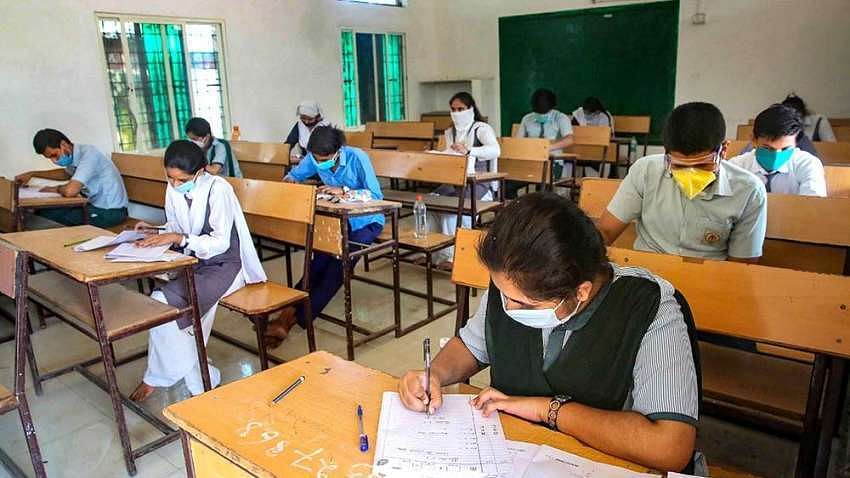 If both end term exams can be held at CBSE centres, theory marks will be evenly distributed between both exams,
If school are closed at the time of Term I exams and students have to write the exams online or offline from their homes, but Term II exams are held in the prescribed usual manner, then the weightage of Term I scores in aggregate score will be reduced,
A vice-versa scenario in respect to option 2,
If neither exams are conducted in person at schools or centres, CBSE will compute students' results based on internal assessments and practicals. The term I and II exams, taken by the students from home, "subject to the moderation or other measures to ensure validity and reliability of the assessment."