Explosions were heard at 1:37 AM and 1:43 AM due to, what is believed to be, the use of drones in a terror attack on an Air Force base in Jammu. Two Indian Air Force personnel suffered minor injuries in the explosions.

While one of the bombs exploded in an open area, the second one has caused damage to the roof of a building in a technical section. "The attack at the IAF station in Jammu is a terror attack," said Jammu and Kashmir police chief Dilbag Singh.
"Use of drone with payload in both the blasts at Jammu airfield suspected to drop the explosive material. Police have registered an FIR and investigation is on," DGP Dilbagh Singh said added.

Experts have established the fact that the drone was used to drop the IEDs and then returned to wherever they came from as no remnants of the drone were found at the blast site.
Crude Bomb Found
Soon after the investigation began after a drone attack – "Drones with payload were used in both the blasts at Jammu airfield. Another crude bomb was found by the Jammu police. This IED was received by LeT (Lashkar-e-Taiba) operative and was to be planted at some crowded place," Dilbag Singh said.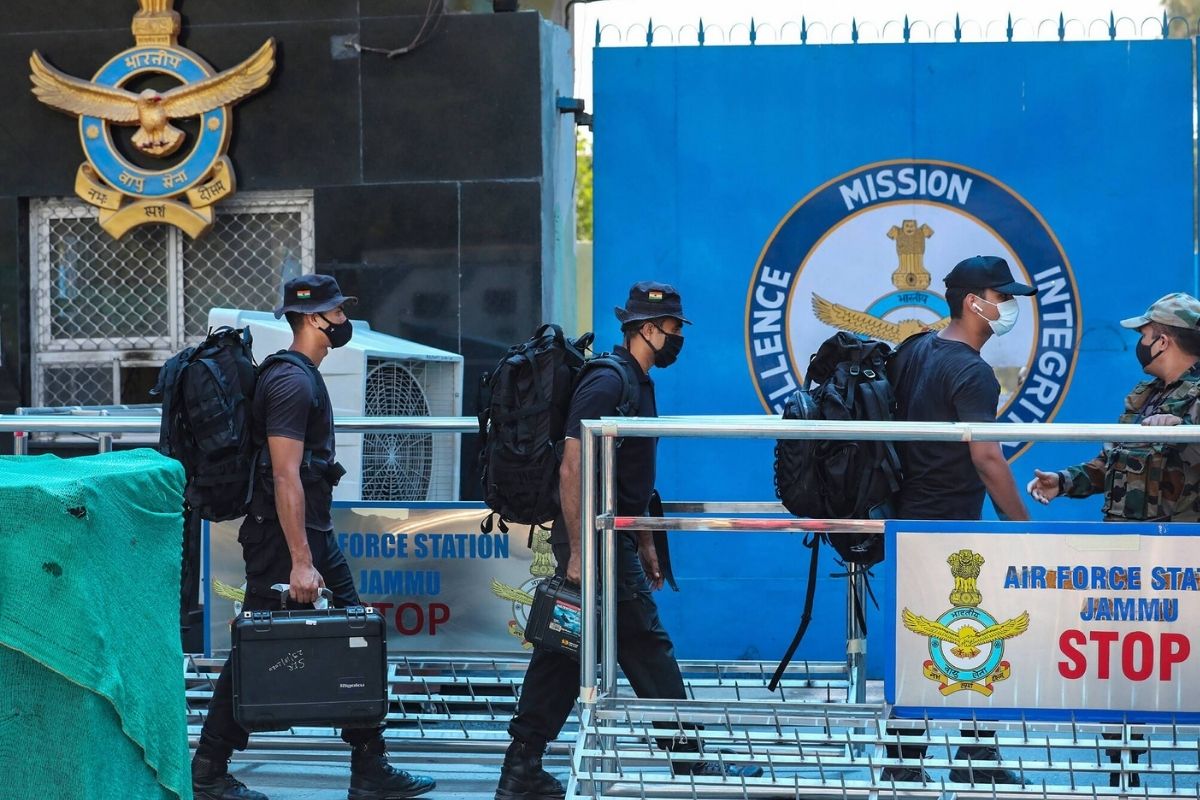 The FIR registered is under the provisions of the Anti-Terror Unlawful Activities [Prevention] Act that permits the arrest of suspects and their detention for a period limited to 6 months without evidence.