Amidst the current developing geopolitical anxieties S. Jaishankar is seen visiting Tehran almost frequently ever since the new president has been elected. New Delhi's increase in growing proximity with Tehran has again started ripples in Indo-Iran relationship.
Visits
First visit by S Jaishankar was made while returning to New Delhi from SCO meet. The second time was to attend swearing in ceremony of newly elected Iranian President. These visits have certainly raised questions in the realm of International politics that Why New Delhi is getting close to Tehran these days? and the backdrop in which the visits are happening is also subject of discussion.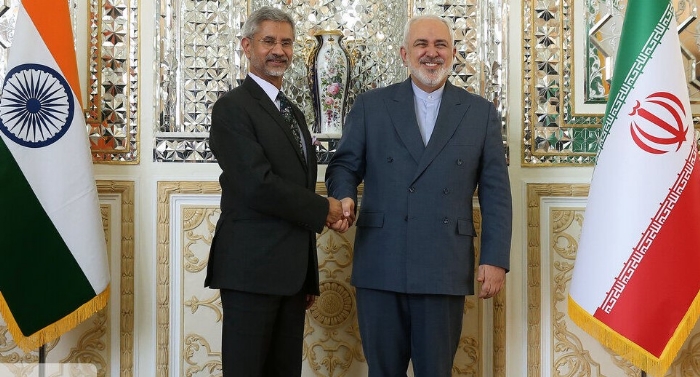 Analysis
The reason for S Jaishankar's shuttle diplomacy with Tehran and that too in the backdrop of crises which is stepping up day by day at New Delhi's backyard is loud and clear. New Delhi must maintain proximity with Tehran to attain some of amount of access or strategic depth in Afghanistan through Iran because Iran is geographically close or connected with Kabul and on geographical terms New Delhi is at disadvantage with Kabul. Chabahar Port is one the classical example of New Delhi's strategic interests in Tehran and a plank for New Delhi in providing access to Kabul. So therefore, Tehran's strategic role and regional importance for New Delhi cannot be taken lightly and at present situation where Taliban is marching towards Kabul and fall of Kabul is almost on cards. The role of Iran gets more vital position. Also, Tehran's complex relationship or not so good terms with Taliban puts New Delhi at an advantage in strategically getting close with Tehran on the matters of Afghanistan. So, keeping Afghanistan in mind S Jaishankar's shuttle diplomacy bears significance in this case.
The Balance
The second reason for the visit is to maintain or control Tehran's balance towards New Delhi. In past we have seen Tehran swinging from one front to another front which sent uneasy signals to New Delhi. Keeping China's political and economic influence at bay is also one of the top priority for New Delhi because this is a well known fact that to get some relief from economic sanctions Tehran will stretch it hands to every possible corner and the same was seen last year when Tehran came close to Beijing's influence and signed 25 year corporation program with China which was seen as worrisome development for New Delhi. Beijing's presence in Iran would strategically facilitate Islamabad's strategic interests in Afghanistan especially in Balochistan. Gwadar port is one of the prime examples in the above case. Gwadar port is currently developed by the Chinese. Once fully developed Gwadar port has immense potential to provide economic boost to Pakistan and in future becoming a strong economic and trading hub for Pakistan. Growth in economic capacity in region will make Pakistan and China advance their regional strategic interests in Afghanistan and increase foothold in Balochistan. Therefore, it become important for New Delhi to make sure that Tehran don't fickle much and swing too much on rival side. The question of swing comes in picture due to economic constraint that Tehran is currently facing due to sanctions and in these problematic economic situation Pakistan and China sees an opportunity to capitalize this situation by economically luring Tehran. However continued efforts from New Delhi in growing proximity with Tehran and cultivating economic cooperation with Tehran by tapping and mobilizing the potential of hydrocarbons in Iran and India's power and energy trade can shape Iran and India economic cooperation and trade relations more concretely and this will also benefit in building more closeness with Tehran. India's foreign policy at the present geopolitical crises in Asia must understand Iran's role in a wider perspective and work towards boosting and explore more and new basis of cooperation. It also seems that the importance of Iran for India at present situation has been understood by S Jaishankar and that's why S Jaishankar has pulled up the socks and went for shuttle diplomacy with Tehran.