After the announcement of US withdrawal and Taliban acceleration in resurgence has put not only the US in a worrisome position but New Delhi as well. As the withdrawal of troops is in the process the security structure in Afghanistan is fearing a collapse. In such a situation New Delhi has to make a more cautionary and planned approach towards Kabul keeping threat assessments and security concerns in mind.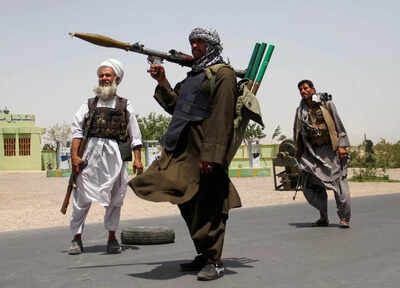 The Worsening Situation
Recently, the Taliban has captured more key areas in Afghanistan and marching in Afghan streets to establish a strong foothold in Afghanistan once US forces completely withdraw in September. But more was yet to come when US also announced that it will close all US missions in Afghanistan by 31st August 2021. According to reports, the Taliban have already gained control over 85 percent of Afghanistan including key districts. The Strong Resurgence of the Taliban has also rang the bells of Russia as the Taliban increased their presence around Afghan Tajik Border areas. It seems that things may get more complicated in the coming days.
The Threat Perception
As the situation is going worse in the coming time New Delhi recently took the decision to repatriate/call back all the Diplomat/officials and ITBP troops stationed in Afghanistan. The Chaotic Mess in Afghanistan has created a national security headache for India as possibilities of ISI links and Pakistan' Strategic Depth policy of using Afghanistan as a territorial pawn against India can come into play after the Taliban captures Kabul and once it comes into play it will surely not only pose threat to Jammu&Kashmir region but in totality to India's National Security. The Threat perception from ISI-Taliban and other Terror Groups may go up in the coming time. Recently S Jaishankar expressed his concern over the security situation in Afghanistan and said that the situation is posing a regional security threat. The whole South Asian and Central Asian Region is on alert because there is a high possibility of ISIS, Small Sections of Al Qaeda presence, and their links with the Taliban that may become responsible for escalating terror activities in the Asian Region especially in Jammu&Kashmir and the central Asian region affecting Europe region. Pakistan and its Omnipresent ISI will not leave any stone unturned in capitalizing on this opportunity in planning new conspiracies via Afghanistan, shifting the terror bases and reviving its decades-old relationship with the Taliban, and may restart the decade-long terror chapter in Kashmir like it did during the 1990s.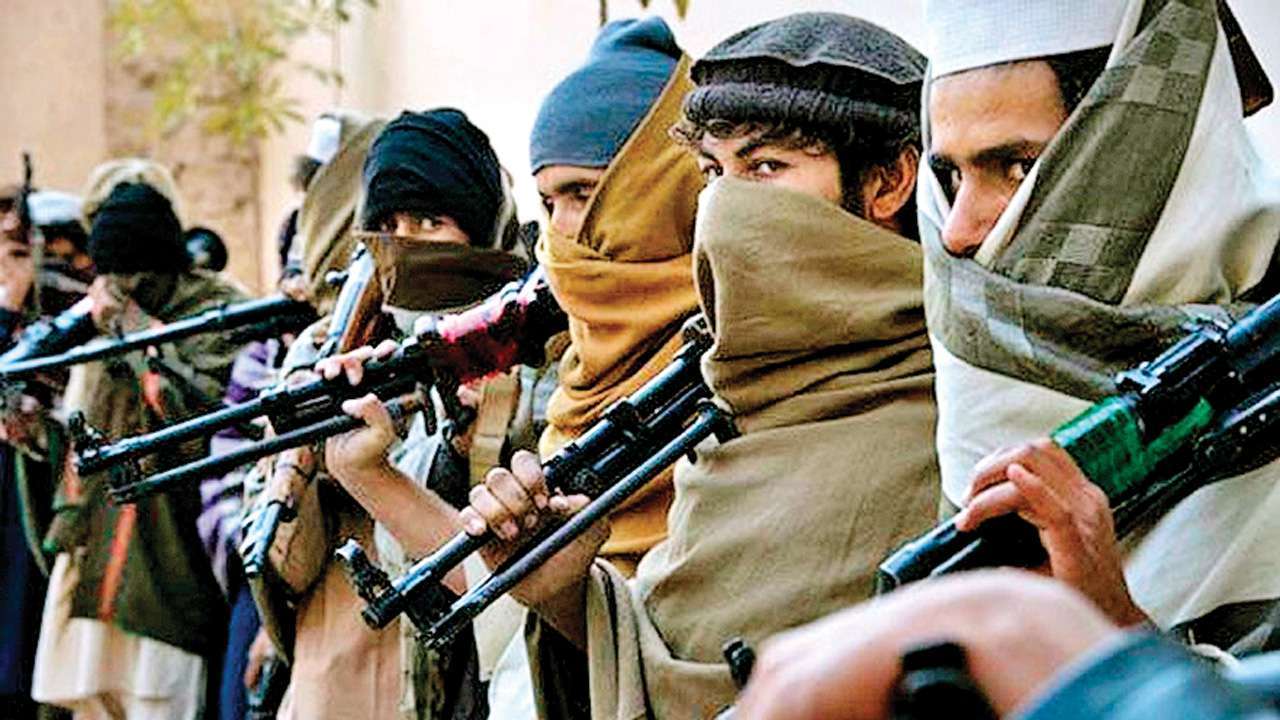 Available Options& Concerns
Since the announcement of the US withdrawal, India's Intel Agencies are on high alert and observing and reporting the activities taking place in Afghanistan but as the situation escalated and the resurgence of the Taliban begun in full swing the covert operations of R&AW in Afghanistan might have been impacted. At the moment there is no immediate potential bearing options are available to punch brakes on the Taliban's speedy resurgence. Few Options are there for New Delhi like initiating military diplomacy and reviving Afghan National Forces or helping them to gain Airpower or Air operation capabilities against Afghanistan but this option also came out as a highly contested one because it has been reported that the Taliban have equipped themselves with SAM like Missiles and there also some reports which said that Taliban have started killing Afghan Pilots. Therefore considering the increasing hold of Taliban and security concerns in Afghanistan it's not safe to go ahead with a direct military option. One more option was in the exercise of providing support to the Afghan Government and Ashraf Gani through a developmental approach to maintain a steady and strong relationship with Afghanistan and keep Pakistan's political influence at bay but since the Taliban is on rising, the civilian government of Afghanistan days is now counted. Some options are there in covert domains, As said R&AW was in full exercise to gather Intelligence but increasing ISI-Taliban Nexus and Taliban Resurgence might have impacted the covert operations so, therefore, no immediate actions can be taken, also because any hasty steps in the Intel domain right now may lead to exposure and failure of ongoing operations. One more options is likely to speculated or can be said that by through covert methods R&AW can play instrumental role in sowing the seeds of feud or disturbances between Pakistan's ISI and Taliban but considering the present situation it would take time, chances of reviving Northern Alliance force in the present situation is also slim. However, Intelligence gathering on Afghanistan developments is extremely important in the present situation to assess threat perceptions that New Delhi is going to face in upcoming time and since the translation of all planned covert operations/actions require time because of surge in security tensions and concerns due to the rise of Taliban in Afghanistan. This has made New Delhi take a step back in initiating any immediate steps or actions but what is more important here is to consider and worry more about the security situation in J&K and basis this New Delhi requires a more cautionary and planned approach.
Guard Up For J&K
Amidst limited options and the requirement of a more cautionary approach, New Delhi should shift its attention towards Jammu&Kashmir because the way the resurgence is taking up chances is very slim to stop it. New Delhi has to increase the security presence in J&K, Heavy surveillance on all trade routes of the border(both in and out), and those which are connecting with J&K. All combative and defensive measures should be adopted in J&K in the coming time. As far as Afghanistan is concerned in the meantime Intelligence cooperation between Russia and India has to be formulated for giving strong backing to Northern Alliance to fight against the Taliban and at least make the situation controllable on the ground. On the other hand, R&AW has to extensively work on disrupting the flow of the Taliban and ISI network and terror modules associated with it. Since everything needs to be planned for achieving long-term objectives New Delhi should stress more on security concerns and upgrading security arrangements in J&K rather than stressing more on available options or in hasty planning of operations. These options are effective ones but need time to translate them into action and at present any hasty steps will increase complications Because in war or time of conflict" A good plan violently executed right now is far better than a perfect plan executed next week": George S. Patton.