Lionel Messi ended his wait for a major trophy in Argentina shirt as they beat Brazil, 1-0 in the Copa America final on Brazillian soil.

Angel Di Maria scored in the 22nd minute with a sublime finish, and then Argentina's defence did the rest and became an impenetrable force against the Brazilians.

Lionel Messi might have just settled the 'Greatest of all time' debate as led Argentina to Copa America glory after 28 years. He was named the player of the tournament and was felicitated as the top scorer of the competition.

"I had a lot of confidence in this group that became very strong since the last Copa America. It is a group of very good people, who always push forward, who never complain about anything."

"The happiness is immense," said Messi after the game as he also praised the attitude of the Argentina squad. "Many times, I dreamed of this.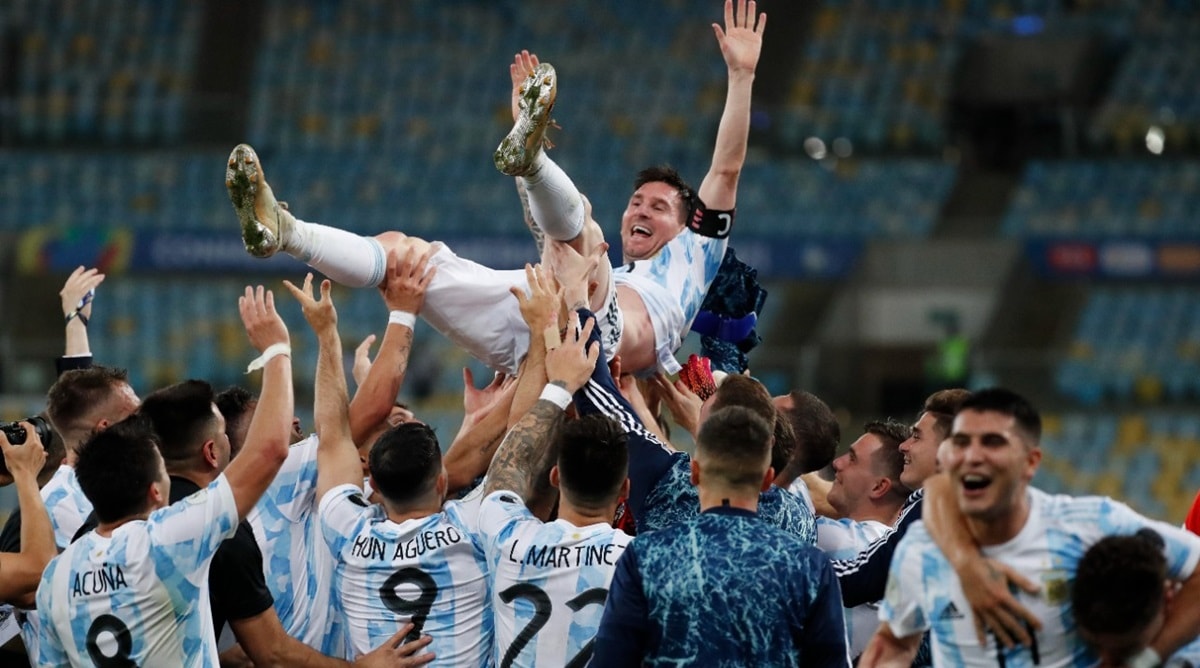 Leo Messi was seen on his knees with tears full of joy as the final whistle blew. He was later lifted in the air by the Argentine squad.

Messi, 34, has lost four previous finals – three times in Copa America and the World Cup final in 2014 but has certainly settled the 'GOAT' debate, and the fans are filled with happiness as social media is riled with praises for Messi-led Argentina as the superstar finally has an international trophy and 'football, won today'.

Argentina coach, Lionel Scaloni, paid tribute to Messi as he revealed that the Argentina skipper has been playing with an injury.

"If you knew the way that he played in Copa America you'd love him even more," Scaloni told reporters after Argentina's 1-0 win at the Maracana stadium in Rio de Janeiro.

"You can never do without a player like him, even when he is not fully fit like in this game and the previous one," he added.

Lionel Messi has won every major honour with the club and individual level, but the asterisk on his international career is finally removed as Argentina is Copa America 2021 Champions.